Dave & Gay On The Road Again
Broadcasting Saturdays from LIVE Events, House Concerts and Parrothead Club Meetings.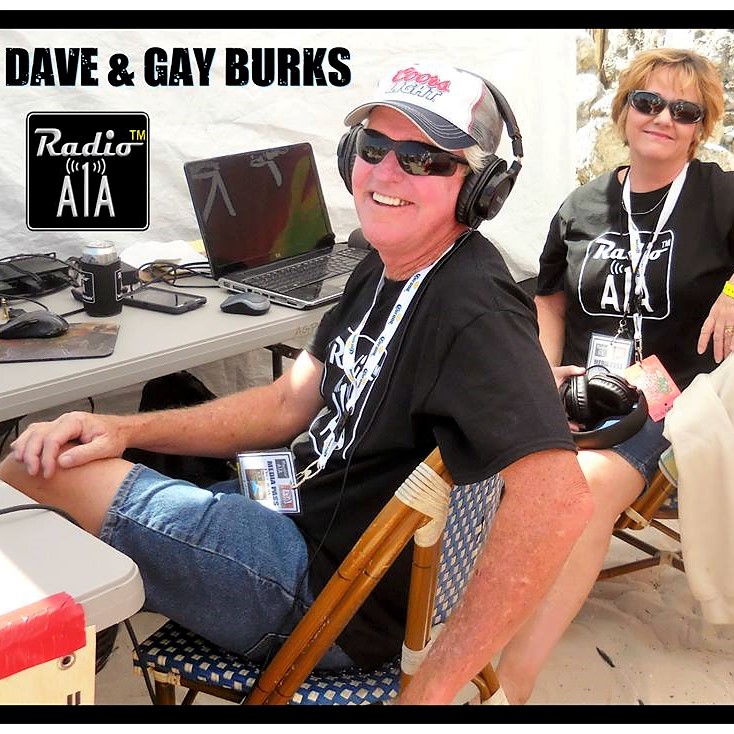 RadioA1A shared a post.
syndication is FOREVER. the music LIVES IN US eternally.....forevermore our lives are affected in a wonderful way!
It's a spiritual thing!
My father was a wonderful musician.....a trumpet player. We got our great love of music from him. RIp.
What great people - great memories & great times! These souls provided so many happy times for so many polka people! Take care of them Dear Jesus.....
My guitarist and one of my closest friends, since elementary school - Dave Boyer. He was a great person and the best guitarist I have ever seen (and, yes, I am including every signed guitarist I've even seen, including David Gilmore). RIP Dave, you are missed, everyday.
That is the beauty of musis!
They live on at my house Vinyl albums,put one on, Turn it up, grandkids look Forward to it, when they Visit. Add a Mic, get them singing. You have to pass This on,
My first guitar teacher amazed me (60s). He was a studio musician. Often, we discussed a song; he would take blank sheet music and write a song arrangement during my lesson.
All the musicians in the last 40,000 years that walked this planet before us that discovered music and added to instrument building, understanding theory and playing music. We stand on your shoulders and we are indebted to you for all time.
The first thing that came to mind when I saw this was our banjo picker from back in the day. Small town, big talent, even bigger heart.
As long as we keep their music alive by playing it live, they will not be forgotten 💕🎵
Dave Brubeck ... my first music idol, jazz composer, and acquaintance bordering on friend.
SRV, Jeff Healey, Tom Petty, Walter Becker, Gord Downie.
Dio will never be forgotten 🤘🏻
I never got to play with Duane Allman but my mentor did. Mr. Eddie Scott was the first electric guitar player I was ever around. He passed away in December of 1999 and I think about him everyday.
So long as there r musicians and their recordings music will live for us all
Jimmy and Randy.. Virtuosos that will forever be remembered
Leon Russell,Stevie Ray Vaughn...
Yes keep music live I still wear my badge
So freaking True AC⚡DC FOREVER and those Badass Rocking Tribute BandsBACK IN BLACK AC/DC tribute Mass.,Bonfire : A Tribute to AC/DC. FOREVER grateful to you All much thanks,and to the Young Family 💯⚡❤⚡👊👊
Jim Reeves, Frank Sinatra, Dean Martin, Whitney Houston and Freddie
All of them 1500 till now....2019 or when Adam and Eve threw down a song....
Glenn Frey, John Lennon, George Harrison, Freddie Mercury, Elvis Presley, Jimi Hendrix, Allen Collins and Stevie Ray Vaughan.
So very true.
Amen to that