NEW MUSIC
Radio A1A "Music For The Road To Paradise"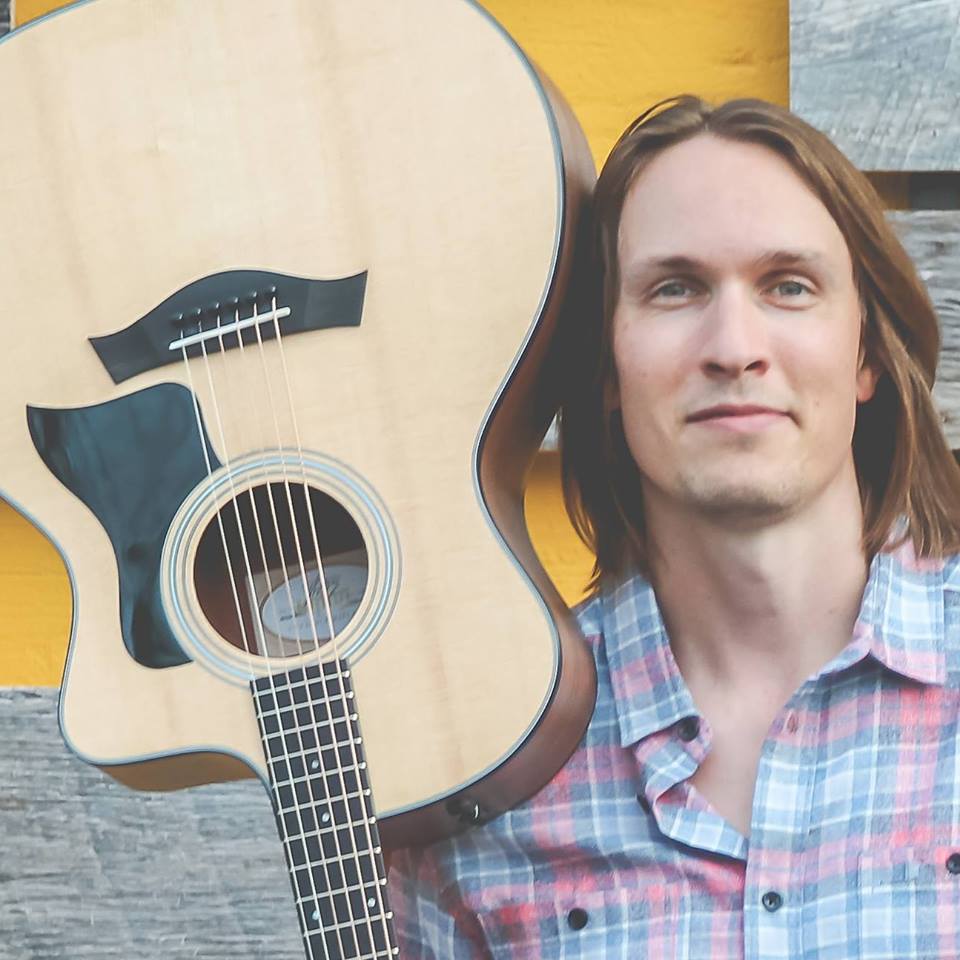 Native Nashvillian, Jimmy Nash, didn't have to look far for musical influences growing up. The son of 2 staff writers for Sony, he was immersed in the Nashville songwriting scene from a very early age, which he feels was a priceless experience. He says, "I had a pretty good understanding of copyright law by the time I was 10, and I would critique songs I heard on the radio. I distinctly remember yelling at the radio saying, 'You're not supporting your hook!' So yeah, it all definitely shaped how I saw music."
Nash's career took a slightly different path after being discovered by Andra Dalto, who had previously managed Hank III, achieving a No. 2 Billboard charting album with him.  She encouraged Nash to explore more genres to round out his writing experience. This led to him moving to LA, and working with producer Todd Hannigan, who was coming off of great success with Jack Johnson. Nash's debut solo album, "The Road to 33", blended shades of Country, Rock, and Pop, and was released to great acclaim, being featured as "New & Noteworthy" on iTunes, and the first single, "More Than Crazy", was licensed for ABC Family's "Jane By Design." 
After touring the West Coast, Nash ventured further into the Pop world, working with Peter Wade (JLO, Marc Anthony, Natasha Bedingfield, MNDR). Peter liked Nash's lyrical abilities, and began sending tracks to Nash to topline, a term that was relatively new to Nash.  He says, "Coming from a very structured, Nashville writing background, the whole idea of toplining threw me at first. I was used to sitting in a room with a guitar or piano, and starting with a line, and building from there. For me now though, when producers send me amazing tracks, it inspires me to write a song I never would have thought of before. As long as I think the song can stand on its own lyrically and melodically (which is my part of the job anyways), I love to do it."
After receiving priceless critique and guidance from Peter on strengthening his hooks, Nash wrote a song called "Walls" that Peter pitched for nearly 2 years. Eventually, the song caught the ear of the German MegaProducer/DJ, Purple Disco Machine, who featured Nash's lyrics and vocals in his house track of the same name.  The song has since racked up more than 1 millions streams, with significant airplay on SiriusXM, and was featured on BBC1 Radio.
Coming full circle, Nash is now basing himself back out of Nashville, with a new perspective on his own Country music. Nash says, "I think now is a great time to be in Country music.  The genre is constantly changing, so there's plenty of room to put your own personality in it, but it's the storytelling I love that ties it all together. Something about the lyrical focus in Country is unlike any other genre, and it needs to sound just as good with only a guitar as it does fully produced."
 "I took the long way around back to writing Country, and I feel like I'm all the better for it!" Nash just signed with AWAL, and his two latest singles, "Til The River Runs Out"and "Burritos and Tito's" are available everywhere April 12th.
When not busy writing, or singing, Nash loves to surf, golf, learn new languages, and help his family's charity, Champions Kids Camp.

ERIC STONE'S NEW PARADISE CRUISES: GRENADA & ST LUCIA
Step aboard the S/V Mandalay at 5 PM, Sunday, July 7th, in St. George's, Grenada and get ready to depart on a 7-day, 6-night sail through the Grenadines. Then, board the S/V Mandalay at 5 PM, Sunday, July 14th, in St. George's, Grenada and get ready to depart on a 7-day, 6-night sail through the Grenadines. Get your tickets here: https://catamaranconcerts.com/