NEW MUSIC
Radio A1A "Music For The Road To Paradise"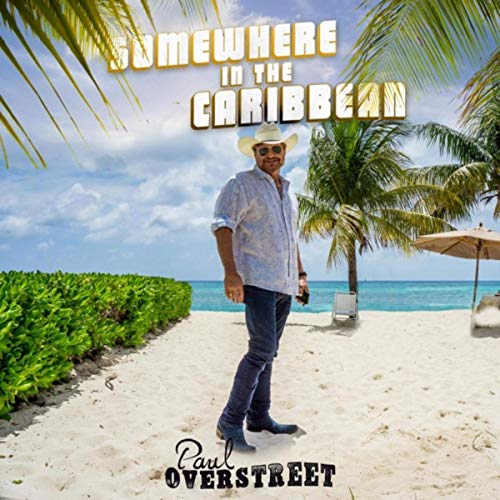 It was a long, hard road, but the dream of writing songs and making records was so big that the toughest roads weren't going to stop him. After sleeping in his car and eating potato salad sandwiches for a while, he got a job at a water heater factory. The future was not looking too bright, but somehow the dream stayed alive. Looking back now on the earlier years, Overstreet says, "It's amazing to realize that the reality is greater than the dreams that started the whole adventure." Overstreet believes that it was his talent and vision, given to him by God, that enabled him to reach his goals as a songwriter, artist, and producer.
As a songwriter, Overstreet has written and co-written 27 top ten songs, his first being George Jones', Same Ole Me. Numerous other artists have recorded his songs including Randy Travis, singing On the Other Hand, Diggin Up Bones and Forever and Ever, Amen. Tanya Tucker topped the charts with One Love at a Time and My Arms Stay Open All Night and then teamed up with Paul Davis and Overstreet with the hit," I Won't Take Less Than Your Love". The late Keith Whitley, and after him, Alison Kraus, recorded "When You Say Nothing at All", The Judds sang "Love Can Build A Bridge" and Kenny Chesney belted out She Thinks My Tractor's Sexy, and the song that really put Blake Shelton on the map, "Some Beach". Other hits have been recorded by Kenny Chesney, Blake Shelton, Brad Paisley, Carrie Underwood, as well as Glen Campbell, Pam Tillis, Mel Tillis, Travis Tritt, The Forester Sisters, Marie Osmond, Michael Martin Murphey, and countless others. When You Say Nothing at All was released in the major motion picture, Notting Hill, starring Julia Roberts and Hugh Grant. It has also been released on the movie soundtrack, sung by the UK artist, Ronan Keating.

"Paradise in a Song" ... Produced by Darrell Clanton
Radio And TV For The Road To Paradise StreamCasting 24 Hour Music, Talk and Entertainment. Originating from Islamorada in the Florida Keys. Radio A1A/TV A1A StreamCasts Tropical, Rocking and Fun programming and information providing listener/viewers with the feeling that they are right here in the Florida Keys, our Tropical American Paradise.