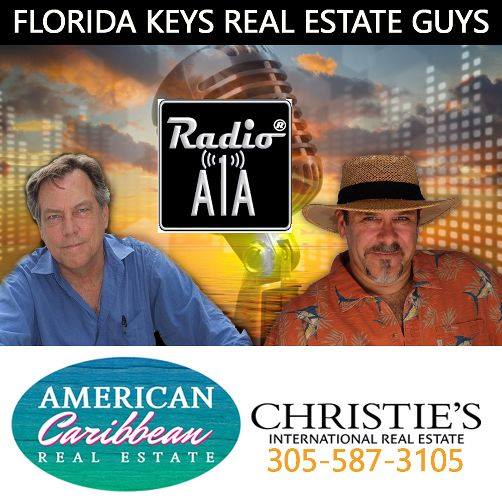 Two guys who have been doing this stuff for decades. Mykael Marinelli and Mark Mills of American Caribbean Real Estate No Hype...No BS... just GREAT REAL ESTATE SERVICE, served up Florida Keys style. By liking this page and its contents you are implying that you have an interest in knowing about Florida Keys properties that are for sale, are under contract or have recently sold.
Mondays Noon ET 
From the moment a person sets foot in the Keys,
They start thinking about living here.
That's a good thing.
The Florida Keys Real Estate Guys are live every Monday at noon to let tourists know the ins and outs of life in the American Caribbean islands.
"Living the dream ain't easy,
And paradise ain't cheap, but boy is it worth it."
If your business involves buying, selling, building, renting, fixing, or just plain living the Florida Keys, then you need to be part of The Florida Keys Real Estate Guys. Monday's at Noon on the A1A media Network.
Just $200 a month, gets you a sponsorship on FKREG
Plus three commercials every week during the show, and 20 promos during the week.